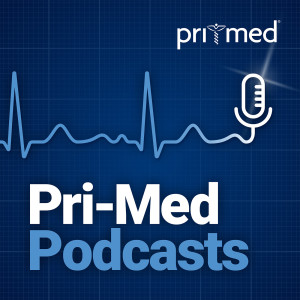 Monday Nov 22, 2021
Primary HPV Testing Alone for Cervical Cancer Screening: a Review of Recent Guideline Updates - Frankly Speaking Ep 251
Credits: 0.25 AMA PRA Category 1 Credit™
CME/CE Information and Claim Credit: https://www.pri-med.com/online-education/podcast/frankly-speaking-cme-251
Overview: Primary care providers should be up to date on the changes to the guidelines for cervical cancer screening to be able to guide patients in shared decision-making about health maintenance. Join us to review the recent changes to cervical cancer screening guidelines as recommended by the American Cancer Society.
Episode resource links:
Cervical Cancer Screening: Updated Guidelines from the American Cancer Society. Am Fam Physician. 2021 Sep; 104(2):314-315.
American College of Obstetricians and Gynecologists. Updated cervical cancer screening guidelines. Practice advisory. April 2021. Accessed September 30, 2021. https://www.acog.org/clinical/clinical-guidance/practice-advisory/articles/2021/04/updated-cervical-cancer-screening-guidelines
Fontham, ETH, Wolf, AMD, Church, TR, et al. Cervical Cancer Screening for Individuals at Average Risk: 2020 Guideline Update from the American Cancer Society. CA Cancer J Clin. 2020. https://doi.org/10.3322/caac.21628.
Guest: Jillian Joseph, MPAS, PA-C
Music Credit: Richard Onorato